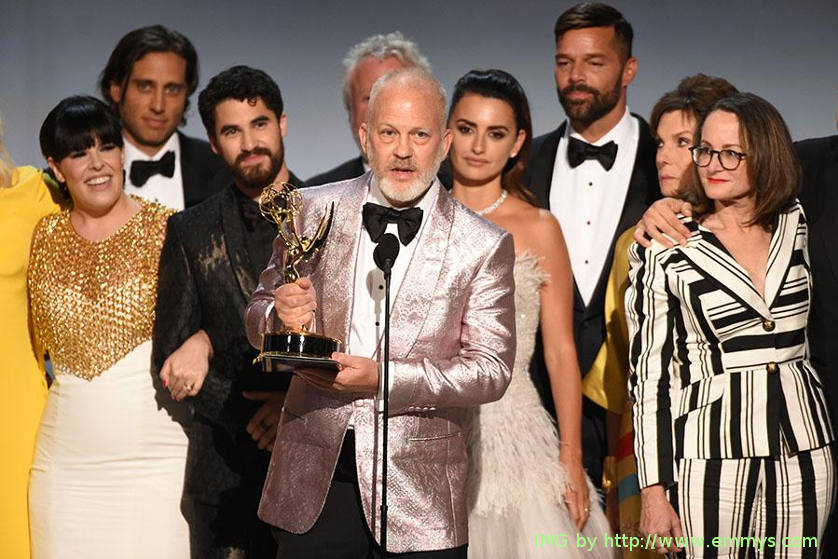 Perhelatan penghargaan tertinggi insan pertelevisian `Emmy Awards 2018` telah selesai diselenggarakan pada Senin, 17 September yang lalu. Bertempat di Microsoft Theater, Los Angeles, California, AS. Perhelatan kali ini menjadi penyelenggaraan ke 70 ajang penghargaan tersebut.
Dari sekitar lebih dari 40 kategori yang di kompetisikan, serial drama televisi `Game of Thrones` menjadi program televisi tersukses dengan memboyong 9 kategori penghargaan sekaligus. Program televisi `Game of Thrones` telah tayang selama 7 musim yaitu sejak 17 April 2011 silam. HBO menjadi stasiun televisi yang menayangkan program drama televisi tersebut.
Sebagai stasiun televisi terkemuka HBO berhasil meraih 23 penghargaan dalam Emmy Awards 2018. Penghargaan tersebut diraih melalui program - program andalannya seperti `Game of Thrones` dengan meraih 9 penghargaan, `Westworld` meraih 4 penghargaan, dan `Barry` meraih 3 penghargaan, penghargaan lainnya diraih oleh program `The Zen Diaries of Garry Shandling`, `The Number on Great-Grandpa`s Arm`, `The Magical Wand Chase: A Sesame Street Special`, dan `Last Week Tonight with John Oliver`.
Mengenai hasil penghargaan yang lebih lengkap, berikut daftar lengkap pemenang ajang Emmy Awards 2018 :
Outstanding Guest Actress in a Drama Series - Samira Wiley, The Handmaid`s Tale
Outstanding Guest Actor in a Drama Series - Ron Cephas Jones, This Is Us
Outstanding Guest Actress in a Comedy Series - Tiffany Haddish, Saturday Night Live
Outstanding Guest Actor in a Comedy Series - Katt Williams, Atlanta
Outstanding TV Movie - USS Callister `Black Mirror`
Outstanding Animated Program - Rick and Morty
Outstanding Short Form Animated Program - Robot Chicken
Outstanding Character Voiceover Performance - Alex Borstein, Family Guy
Outstanding Children`s Program - The Magical Wand Chase: A Sesame Street Special
Outstanding Casting for a Drama Series - The Crown
Outstanding Casting for a Comedy Series - The Marvelous Mrs. Maisel
Outstanding Casting For A Limited Series, Movie Or Special - The Assassination Of Gianni Versace: American Crime Story
Outstanding Contemporary Costumes - The Assassination of Gianni Versace: American Crime Story
Outstanding Fantasy/Sci-Fi Costumes - Game of Thrones
Outstanding Music Supervision - Robin Urdang, Amy Sherman-Palladino, Dan Palladino, The Marvelous Mrs. Maisel
Outstanding Stunt Coordination for a Comedy Series or Variety Program - GLOW
Outstanding Stunt Coordination for a Drama Series, Limited Series or Movie - Rowley Irlam, Game of Thrones
Outstanding Sound Mixing For A Limited Series Or Movie - Genius: Picasso
Outstanding Makeup For A Limited Series Or Movie (Non-Prosthetic) - The Assassination Of Gianni Versace: American Crime Story
Outstanding Hairstyling For A Limited Series Or Movie - The Assassination Of Gianni Versace: American Crime Story
Outstanding Cinematography For A Limited Series Or Movie - Genius `Picasso`
Outstanding Short Form Comedy Or Drama Series - James Corden`s Next James Corden
Outstanding Actor In A Short Form Comedy Or Drama Series - James Corden`s Next James Corden
Outstanding Actress In A Short Form Comedy Or Drama Series - Break A Hip `Vimeo` Shut Up, Charlie Productions Christina Pickles as Biz
Outstanding Single-Camera Picture Editing For A Comedy Series - The Marvelous Mrs. Maisel
Outstanding Multi-Camera Picture Editing and Outstanding Cinematography For A Comedy Series - Will & Grace
Outstanding Special Visual Effects - Game Of Thrones
Outstanding Special Visual Effects In A Supporting Role - The Alienist
Outstanding Original Main Title Theme Music - Godless
Outstanding Music Composition For A Series (Original Dramatic Score) - Game Of Thrones
Outstanding Music Composition For A Limited Series, Movie Or Special - March Of The Penguins 2 `The Next Step`
Outstanding Production Design For A Narrative Period Or Fantasy Program (One Hour Or More) - Game Of Thrones
Outstanding Production Design For A Narrative Contemporary Program (One Hour Or More) - The Handmaid`s Tale
Outstanding Production Design For A Narrative Program (Half-Hour Or Less) - GLOW
Outstanding Sound Editing For A Comedy Or Drama Series (One Hour) - Stranger Things
Outstanding Sound Mixing For A Comedy Or Drama Series (One Hour) - Game Of Thrones
Outstanding Sound Editing For A Comedy Or Drama Series (Half-Hour) And Animation - Atlanta
Outstanding Sound Editing For A Limited Series, Movie Or Special - USS Callister (Black Mirror)
Outstanding Single-Camera Picture Editing For A Limited Series Or Movie - USS Callister (Black Mirror)
Outstanding Single-Camera Picture Editing For A Drama Series - The Handmaid`s Tale
Outstanding Creative Achievement In Interactive Media Within A Scripted Program - Westworld
Outstanding Contemporary Costumes: The Assassination Of Gianni Versace - American Crime Story
Outstanding Children`s Program - The Magical Wand Chase: A Sesame Street Special
Outstanding Makeup For A Single-Camera Series (Non-Prosthetic) - Westworld
Outstanding Hairstyling For A Single-Camera Series - Westworld
Outstanding Cinematography For A Single-Camera Series (Half-Hour) - Atlanta
Outstanding Cinematography For A Single-Camera Series (One Hour) - The Crown
Outstanding Sound Mixing For A Comedy Or Drama Series (Half-Hour) And Animation - Barry
Outstanding Period Costumes - The Crown
Outstanding Prosthetic Makeup For A Series, Limited Series, Movie Or Special - Game Of Thrones